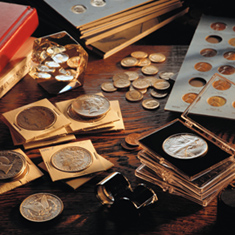 Thank you for visiting our website. We invite you to call us or to come see us. We look forward to providing you with quality precious coins and honest, reliable, confidential service. Thank you for choosing Equity Standard Numismatics of Kansas
Business Hours:
Monday - Friday 10:00 a.m. - 5:30 p.m.
Saturday 10:00 a.m. - 3:00 p.m.
Appraisals by ISA Member
Equity Standard Numismatics of Kansas
1855 South Rock Road, Suite 105 - Wichita, KS 67207 (In Rockford Square)
(316) 689-8773